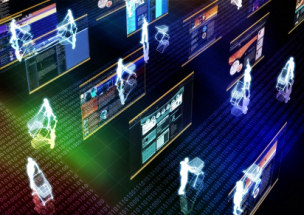 Our off-the-shelf systems
Content management, hotel booking, accounting and more.
For more than 15 years we have drawn on our experience with our clients to develop and re-develop our systems, making our off-the-shelf systems the most comprehensive and advanced on the market.

All of the systems below have been tested on, and optimised for the latest smartphones, tablets, and other Internet-enabled devices.
---
On-site or Cloud-based General Systems
---
Accounting System (WDG AS) Comprehensive on-site accounting package with optional secure cloud-based access for off-site accounts management. Includes financial reporting, payroll, tax contribution calculations, wage slip generation, employees and employers tax liabilities. Current versions are compatible with tax systems in the UK, Australia, Hong Kong and the BVI.
---
Customer Relationship Management (WDG CRM) Our CRM system allows you to take control of the relationships you have with your clients. Data analysis is carried out not only on the client's history, but also from website traffic, emails, live chat systems and of course social media interaction. The end-results are better customer retention and a more tailored marketing strategy to improve sales growth.
---
Payroll System (WDG PRL) On-site payroll system with optional secure cloud-based access for off-site payroll management. Includes a clocking-in subsystem with "buddy punch" protection, tax contribution calculations, wage slip generation, employees and employers tax liabilities. Current versions are compatible with tax systems in the UK, Australia, Hong Kong, the Philippines and the BVI.
---
On-site Business-specific Systems
---
Eatery Administration System (WDG EAS) Full Point Of Sales system supporting up to 50 devices. Easily manage your tables, menus and staff with our intuitive administration area. Core system runs locally on any laptop or desktop PC (Mac, Linux / Windows 8 / 8.1 / 10) and your wait staff can use any handheld smartphone/tablet for taking and managing orders over the Wi-Fi connection. Cloud-based reporting gives live data on current capacity, orders, kitchen status and more.
---
Hotel Administration System (WDG HAS) Includes full room booking and management system, room service, stock control, maintenance, cleaning, billing, client management, accounting and full payroll. Secure cloud-based connectivity is also integrated, allowing you to remotely manage your business 24/7 from your smartphone, tablet, or other internet-enabled device.
---
Property Administration System (WDG PAS) Designed by estate agents for estate agents. With the help of some of the leading estate agents from around the globe, our PAS system has evolved into one of the most comprehensive property management systems available. It has all the features you need for managing both rental and sales properties (commercial and residential).
---
Web-based Systems
---
Content Management System (WDG CMS) Our intuitive systems let you create and edit your content 24/7 using any web-enabled device. Our systems feature built-in SEO and image optimisation algorithms, creating clean code and crisp images. Our systems can be integrated into an existing website or we can also create a complete front-end at extra cost.
---
Shopping Cart System (WDG SCS) E-commerce is still one of the fastest growing sectors. Our SCS system provides your users with a first-class shopping experience, incorporating intelligent product searches, wish lists, live stock data and much more. The system can integrate seamlessly with our accounting system (AS) or our bespoke POS systems.
---
Hotel Booking System (WDG HBS) Our front-end room booking system is designed to be simple to use, yet under-the-hood it is one of the most comprehensive on the market. It features multi-room bookings, repeat client discounts, automated booking confirmations and of course, it communicates seamlessly with our HAS (see above) system.
---
Property Search System (WDG PSS) This front-end system provides an intuitive platform for your website's visitors to browse your rental and sales properties. The cloud-based administration system allows you to manage your enquiries from any device, anywhere. It can plug-in to an existing website and will also communicate with our PAS (see above) system.
---
Eatery Ordering System (WDG EOS) The EOS system is a front-end feature allowing customers of a restaurant, pizzeria, or other eatery to place orders online. The basic version will send an order notification via email. When tied-in with the EAS (see above) system the orders can be directed immediately to the kitchen's device.
---
Client Review System (WDG CRS) Our client review system allows your visitors to leave their experiences regarding your company and its products/services. The reviews are queued in an intuitive secure administration area for approval before they are published. The visitor can rate your business/service on up to 4 separate factors.
---
Photo Gallery System (WDG PGS) This is our popular photo gallery system which allows the easy management of your online photos. It features an unlimited amount of albums along with an unlimited (depending on web space available) photo capacity. The system uses an advanced algorithm to resize and optimise your uploaded photos on-the-fly.
---
All these systems are developed in a way which allows easy integration with each other, they can also be simply "plugged-in" to an existing website.
---
For more on our systems including the latest pricing please contact us
.
---